How The Swan became the Dorber family's second lovely place...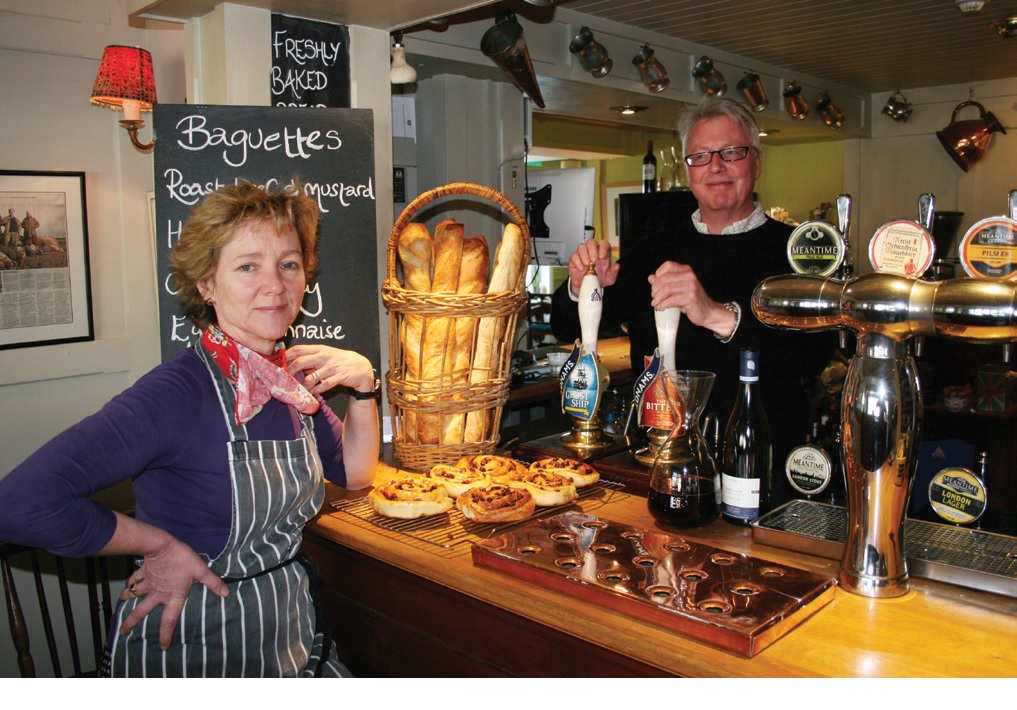 Back in 2004, Mark and Sophie decided that they would leave the London rat race behind and seek a new life on the Suffolk coast. Taking on the lease of an unloved bedraggled Arts-and-Crafts pub, The Anchor at Walberswick, they set about lavishing love and investment into what is now a charming seaside inn, with the sand dunes and sea a short walk down the road.
Mark had spent over 20 years running the iconic The White Horse - also known locally in London as The Sloaney Pony - on Parsons Green, London. This was named 'Pub of the Year' on many occasions, regular beer festivals and offering 300 different ales. Mark launched the Beer Academy, the grain equivalent of the Wine and Spirit Education Trust.
In late 2012, they then discovered a similarly uncared-for historic gem in the 16th century Swan next to the river in the heart of Stratford St. Mary, up river from Dedham on the Suffolk/Essex borders. Since unearthing a site of such potential, they have set about with gusto on their long journey to fulfil their obsessive vision for the epitome of a village pub and restaurant.